KOBAYASHI CORPORATION
Offers Total Package
KOBAYASHI CORPORATION is a general trading company for packages and containers.
We offer you our unique ideas and challenges.
We became FSC® certified.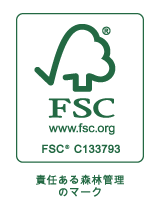 We became FSC® certified in January 2017 to convey the thoughts of the FSC® certified producers being concerned in the environmental preservation of the forests Please refer the site below in terms of the FSC® certification.

A package MUST be attractive and care for you!
We think a package must be something that is attractive and cares for you. As a company for total package, we will make a unique proposal for you.
■ Private brands and original products
ou are also welcome to consult us for private-brand or other packages. A wide range of lineups from packages to transportation cardboard boxes are available in both small and large lots.